Camera Animator v2.0
This script creates a new animated camera that animates along the scene camera's.
Every position ,rotation and FOV is stored in an animation key.
It converts target camera's to free camera's (for now). It also selects hidden camera's (for now)
It lets you render a number of camera's without making numerous network renderjobs or having to set up the video post every time.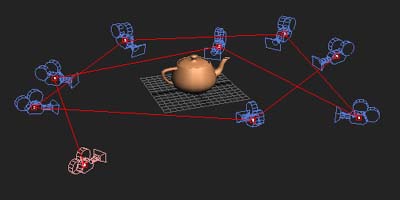 Update to version 2.0 gives you the ability to set the time between camera positions. This is a macroscript, after running the script, you will find it in the "3idee Tools" category.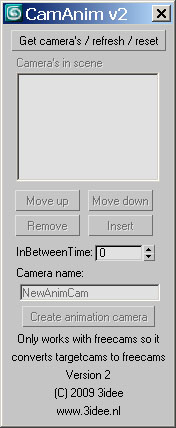 Author: 3idee

Version: 2.0