Camera Resolution Mod
The modifier will allow you to set the resolution of the render separately for each camera. Changing the resolution will occur whenever you select a camera or change the viewport window to the camera.
Lite version:
- Does not have custom presets
Installation:
- Put the "CameraResolutionMod.mse" to "3ds max 201x\stdplugs\stdscripts".
Changelog:
v1.01
- Fixed bug with resolution setting when the aspect ratio is on.
v1.0
- First version.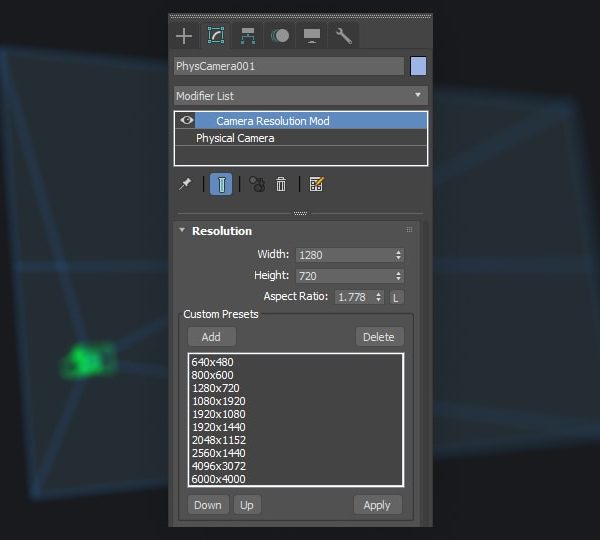 Version Requirement: 3ds Max 2010 - 2019

Author: Vladislav Bodyul

Website: bodyulcg.com

Version: 1.01 Lite

Last update: 20.10.2017

Video URL: https://vimeo.com/228421701